Bear Market Still, Right?
In a deep bear market, we're not used to seeing coins break through their all-time-highs: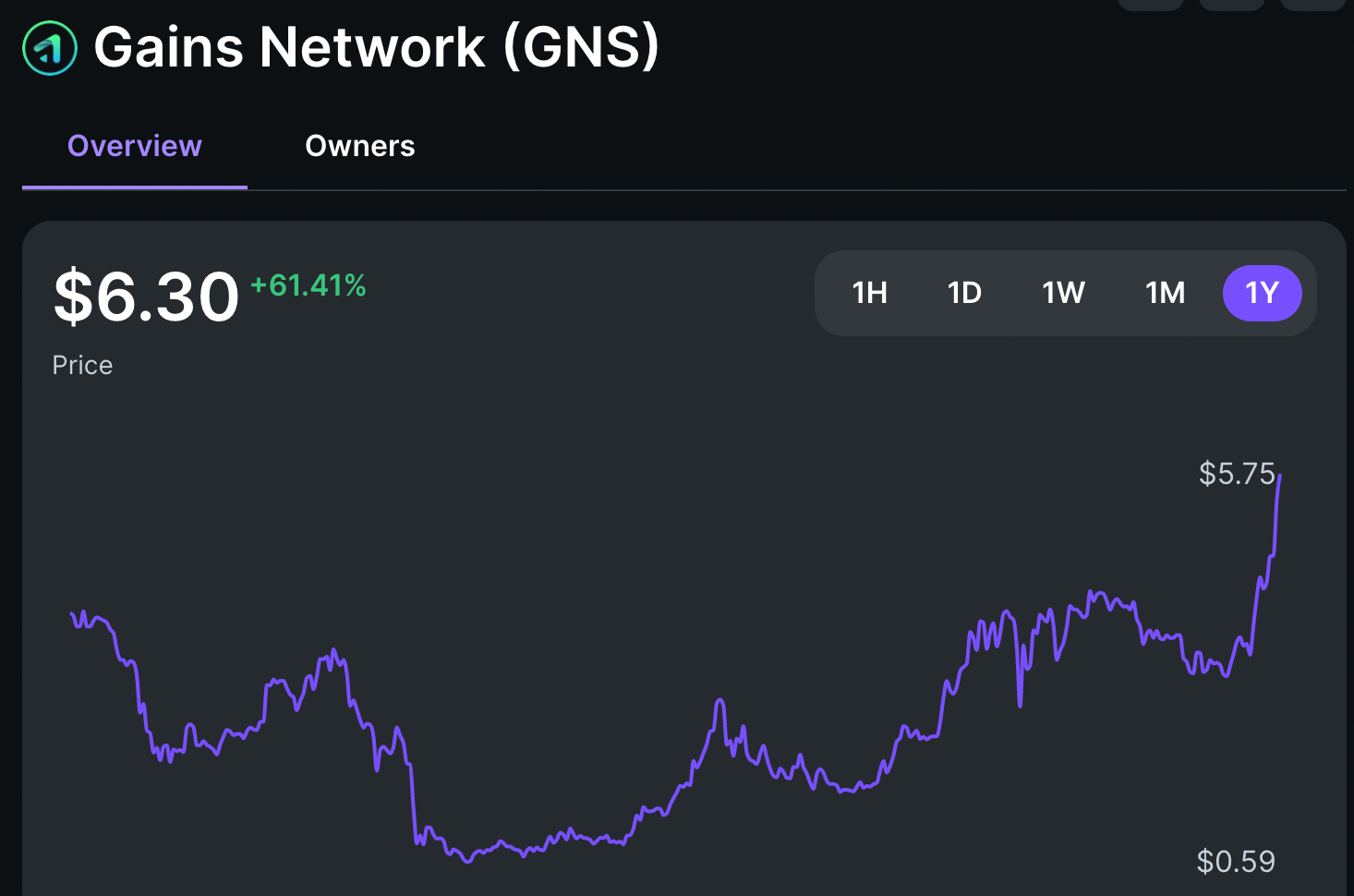 Well, Gains Network hasn't only made new all-time-highs on its $GNS token price, but also in:
Active Users
Earnings (from fees)
Trading Volume
And all of these accomplishments in a, bear? what gives..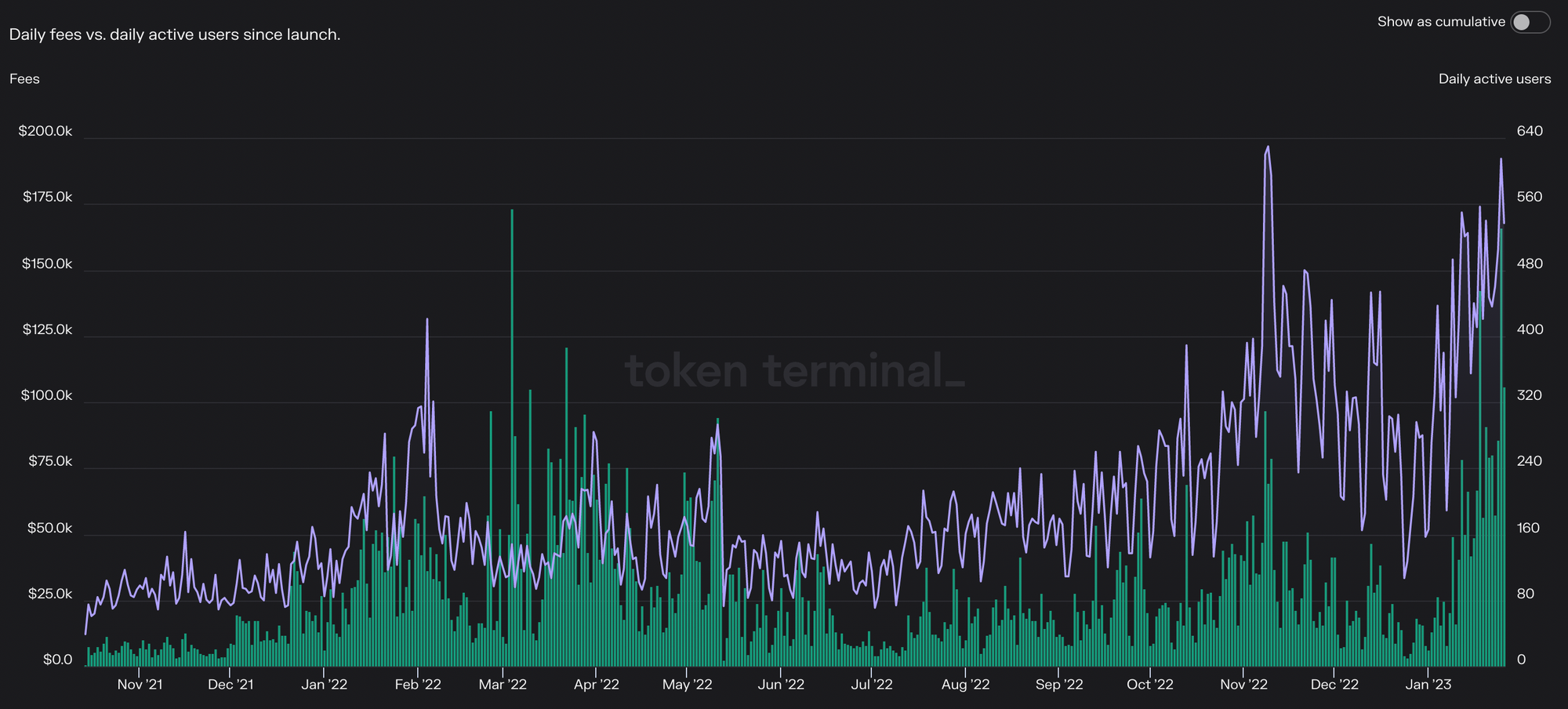 Usually in crypto, price is always outperforming the actual fundamentals of a protocol or blockchain, but here it seems as if the price still hasn't caught up!
"After just two weeks, $500m in volume, ..over $50k/day in fees"
PERP lover, and GNS community member @derpaderpederp (great handle), displays how nearly all Gains Network stats and charts have been up and to the right, recently.
💡
For starters, Gains is simply a DeFi platform that allows users to plug in their crypto wallet and instantly speculate on crypto, stocks, forex, commodities etc.. but with LEVERAGE.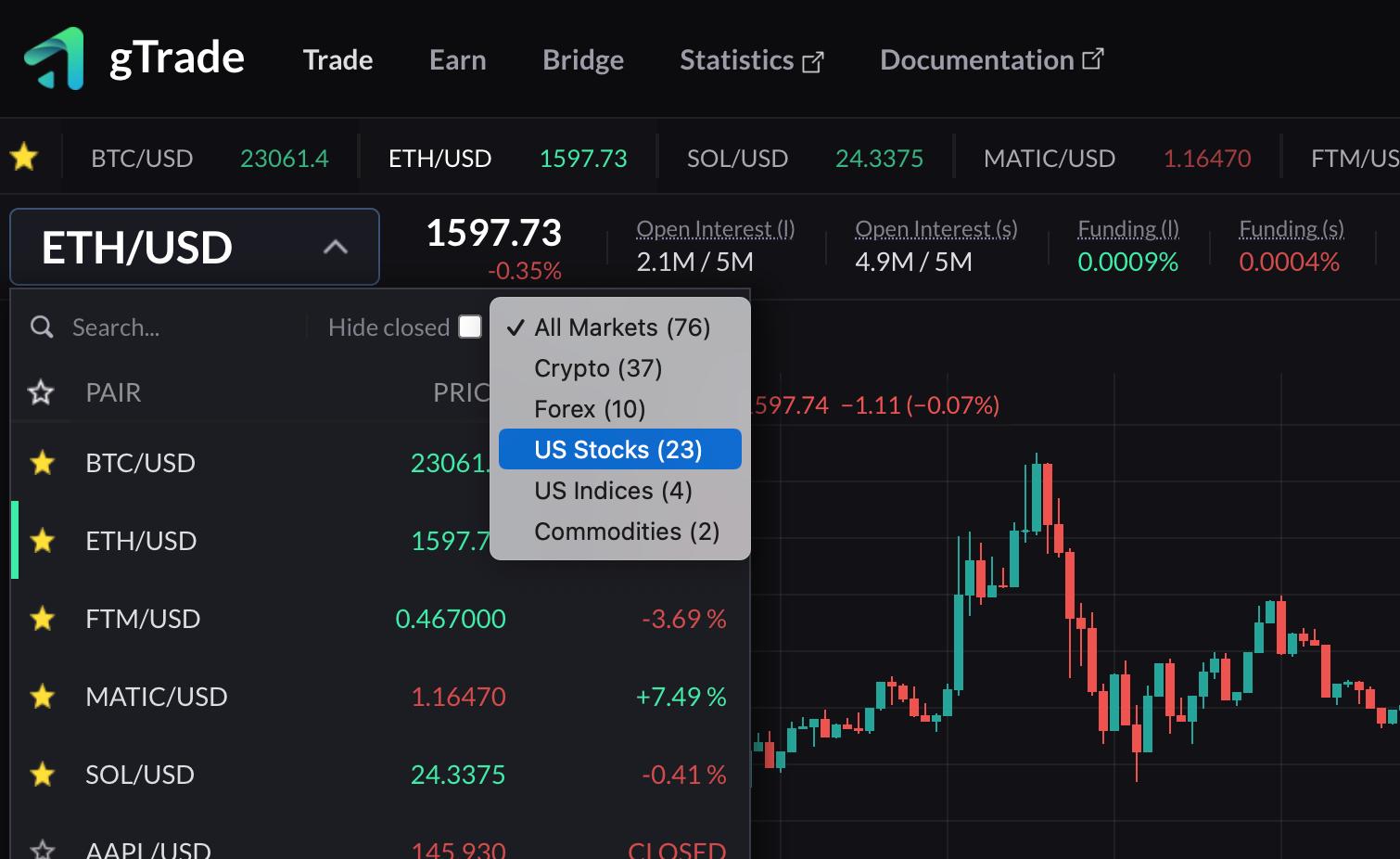 Up until recently, Gains Network lived on the Polygon network, but a recent move to Arbitrum has generated a lot of buzz for the PERP platform, and for good reason:
Just within ~30 days of launching on the Arbitrum network, the DAI pool (which GNS users countertrade) has become the largest DAI-holding wallet on Arbitrum, passing its friendly competitor, GMX.

We can even see MakerDAO (minting house of the DAI stable coin), congratulating the community on this achievement on twitter:
So why is $GNS, the native token getting so much love on its price?
Probably because unlike most tokens, it does a good job at capturing value which the protocol accrues via staking 'dividends' - and there's definitely dividends to be had, given that Gains Network is the #4 top earner in all of DeFi (revenue - token incentives), in the past 6 months.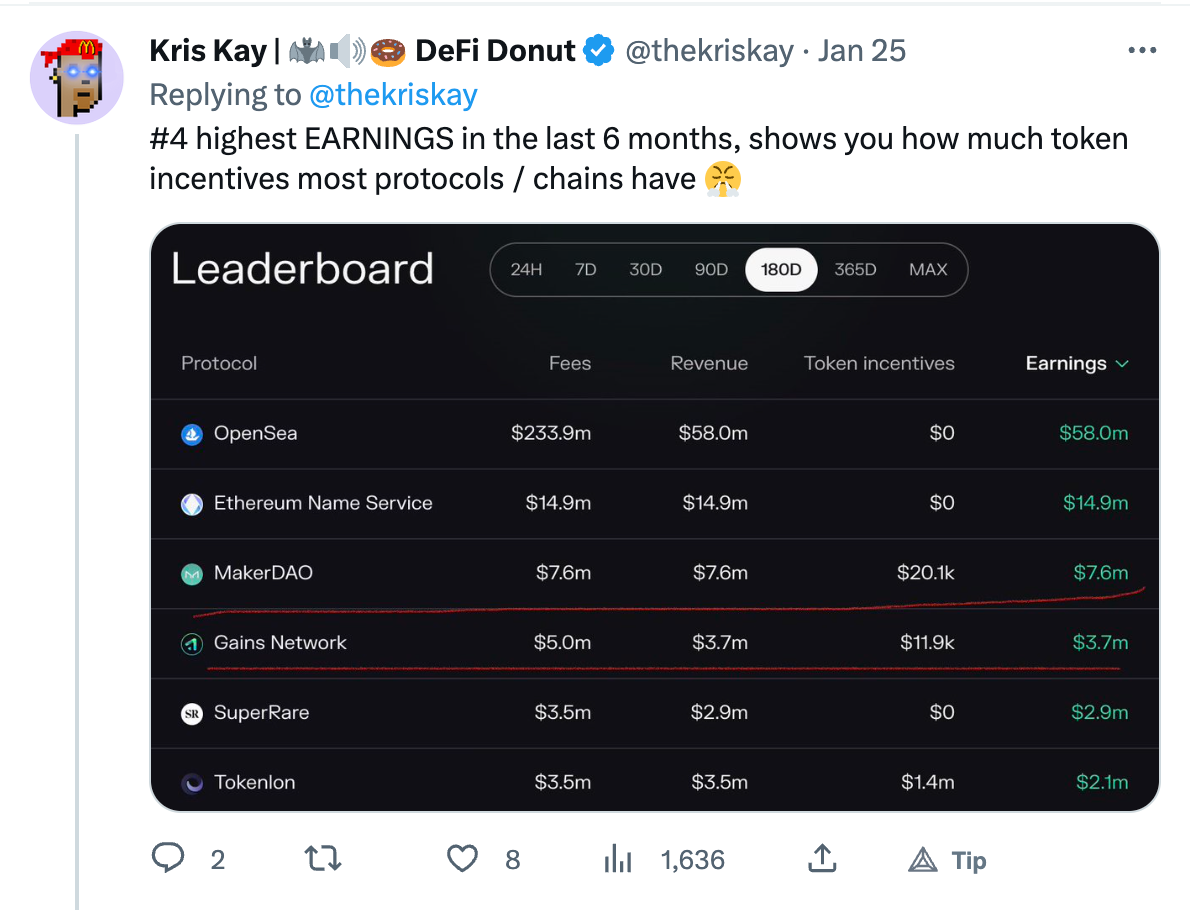 This is the kind of growth we like to see during low-interest times, where most have checked out of crypto.
The PERP DEX category is one we are very excited about and will keep wathching and reporting on.
Happy HODL'ing!
---
Disclaimer: Author owns Ethereum, GNS, GMX and other crypto.
---
Subscribe
Join the newsletter to get the latest updates.
---