ARB Token Details:
Market Cap = unknown
Fully Diluted Market Cap = unknown
Total Supply = 10 billion
Link to see if you're eligible for the air drop = HERE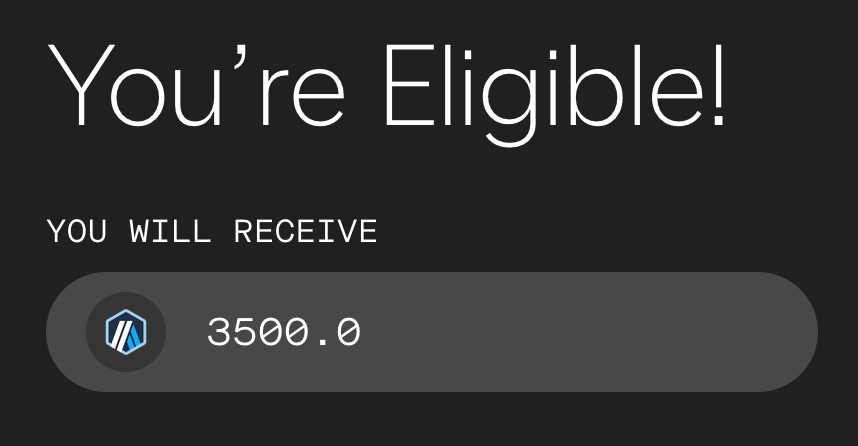 How To Claim The ARB Token Airdrop
Wait until March 23rd and claim it via https://arbitrum.foundation/ if eligible.
What Is Arbitrum?
Think of Arbitrum as a branch of the Ethereum blockchain tree.
Arbitrum is a scaling layer built on top of the Ethereum main blockchain.
The network inherits the security of Ethereum mainnet
Provides cheap transaction fees
Provides very fast transaction speeds
Home to a thriving eco-system of apps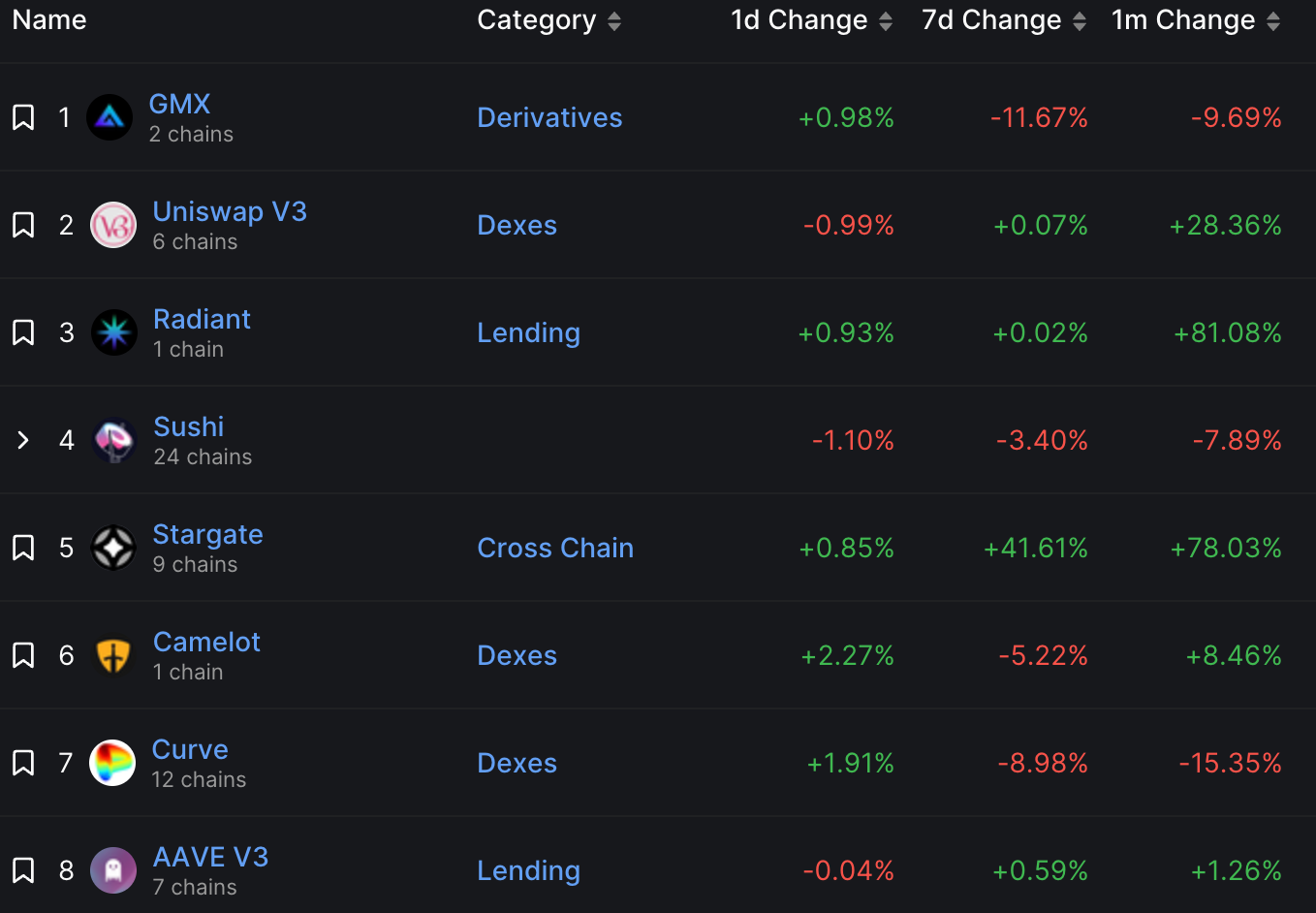 ARB Token Distribution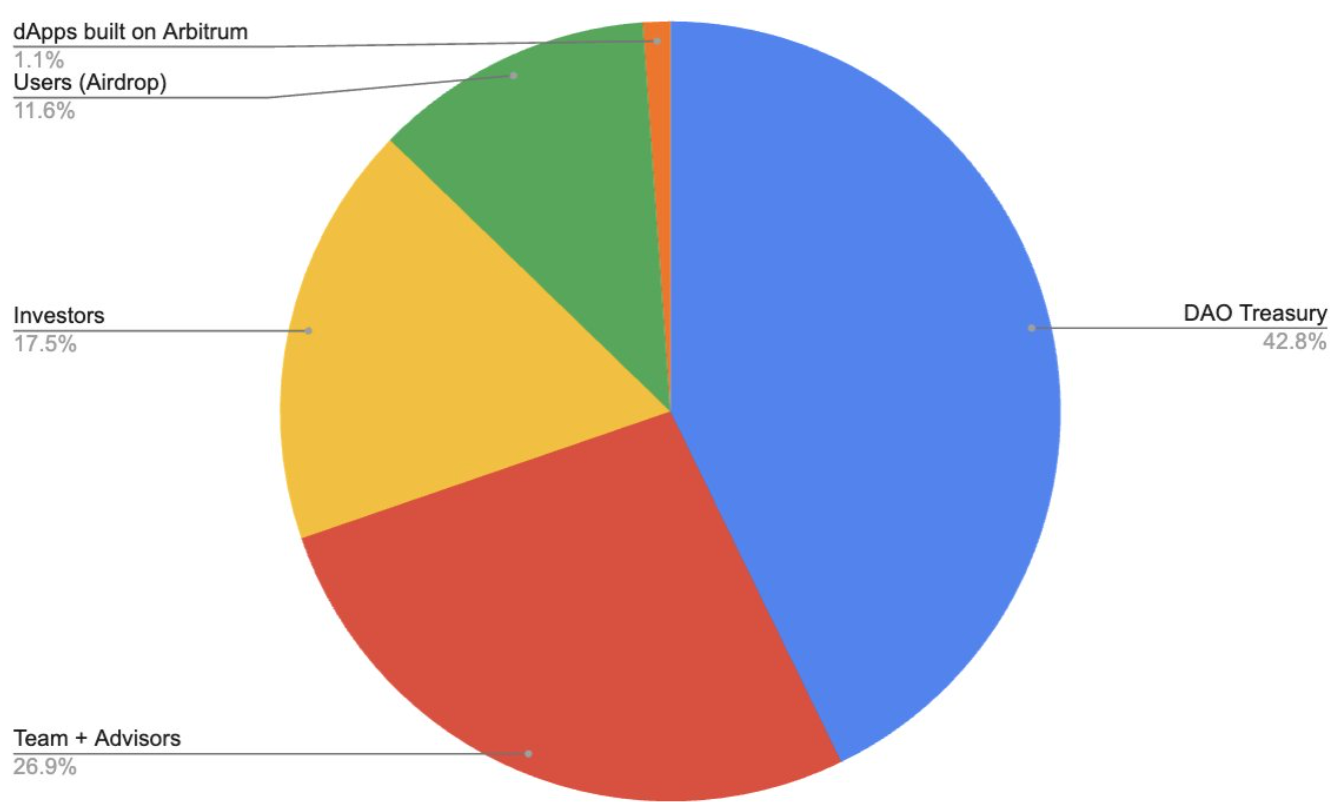 ARB Token Price?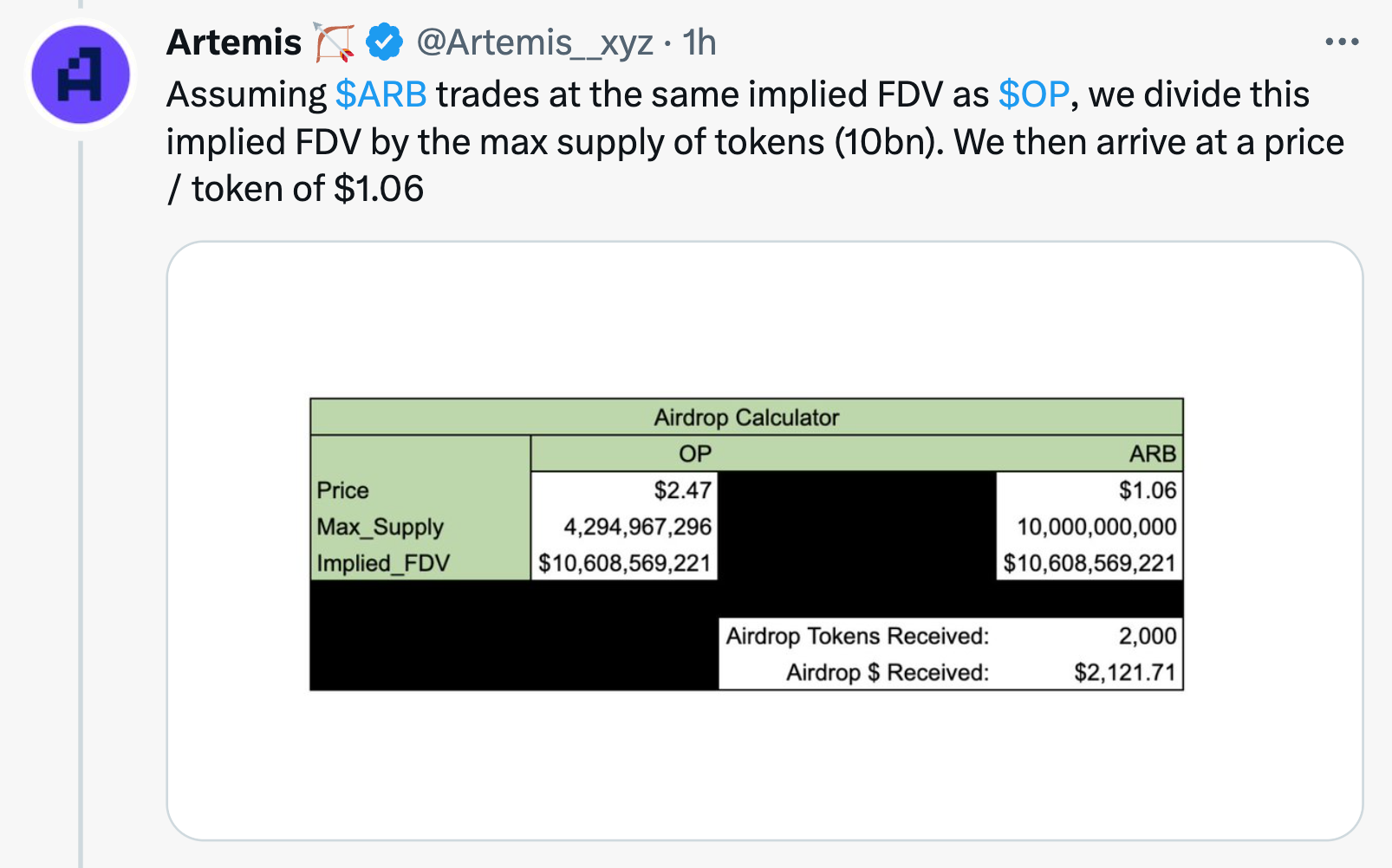 Our good friends at Artemis did some napkin math and if ARB has the same FDV on release as its friendly competitor (OP), then that would give it a unit price of $1.06.
Now, we wait..
See you all March 23rd with more live updates on the ARB token price!
Happy HODL'ing!
---
Subscribe
Join the newsletter to get the latest updates.
---