High Stakes Drake
Rapper / songwriter, Drake is not new to sports betting, he's known for his grand partnership with Stake, (crypto sports betting and online casino website) which pays him an ungodly amount as a spokesperson.
He's also not new to taking on 7-figure bets. In a recent livestream, he gambled $1 million per roll on roulette, for an entire hour.
Here's the face of excitement after winning a $2.8 million roulette roll: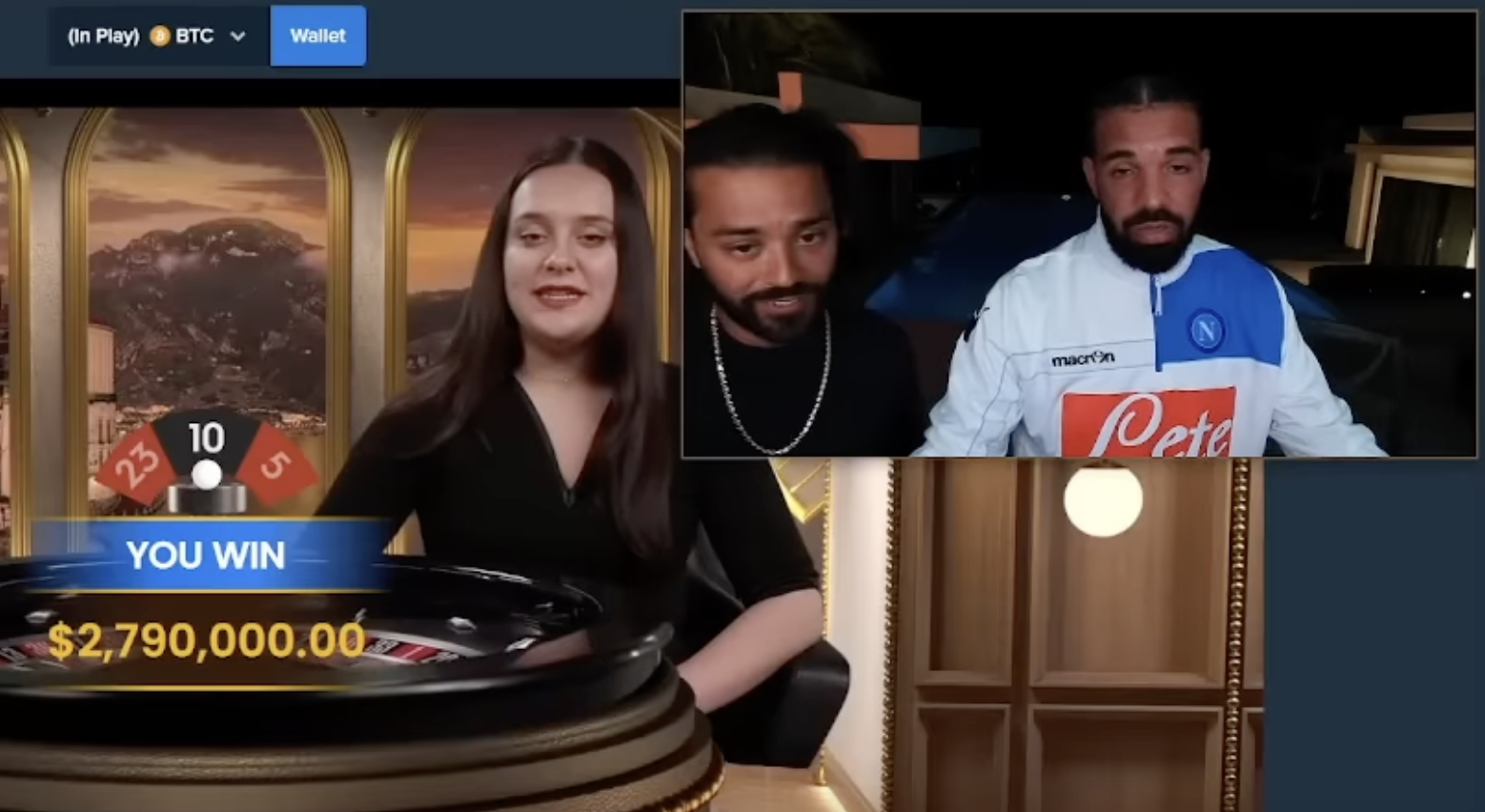 Drake is Bullish on the Chiefs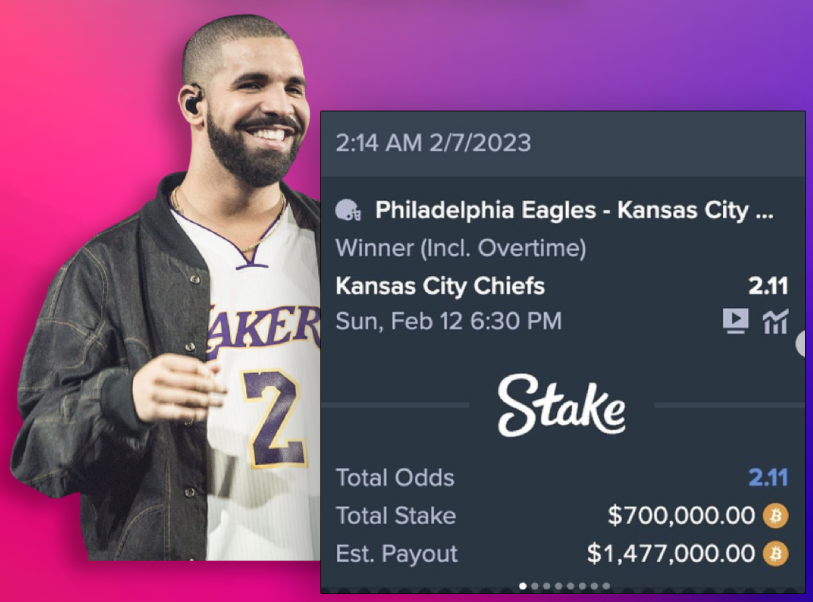 Since Stake, the casino which was used to place this bet, is a crypto-only one, Drake placed $700,000 (in Bitcoin) on the Chiefs winning the super bowl.
He also spread out another ~$300,000 over several smaller bets:
$60,000 on the MVP of the game being a tight end
$50,000 on Chiefs winning both halves
$50,000 on JuJu being the first scorer
$50,000 on Mahomes being the first scorer
$30,000 on Chiefs winning each quarter
$25,000 on Travis Kelce being the MVP
The Drake Curse?
There's a running internet joke that Drake has a curse tied to him when it comes to rooting for sports. He has a track record of being wrong on many occasions when choosing a favorite, whether in MMA, college basketball, football, or even soccer.
But 50/50 odds to win $700,000+ is not a bad way to have fun if you're a 9 figure individual!
But we are kind of curious, how much Bitcoin does drake hold, since that's all he gambles with on Stake?
Good luck Drake and everybody else palying the odds.
Happy HODL'ing!
---
Subscribe
Join the newsletter to get the latest updates.
---